Anadolu Caravan Outlet Center, where local products are located, is in Izmit.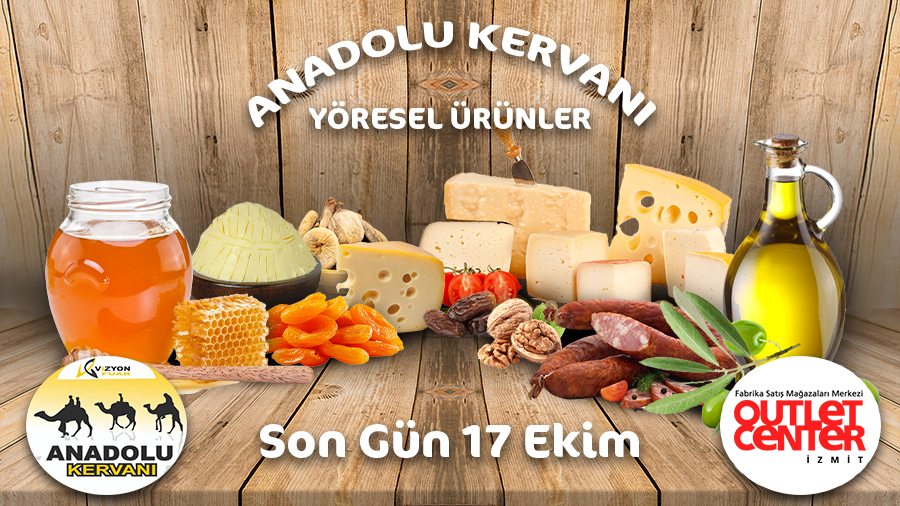 Turkey's first real outlet and having an open concept Mall Outlet Center Izmit; Anatolian Caravan will host the Local Products Market.
The Anatolian Caravan, in which all necessary measures have been taken regarding the pandemic process in Outlet Center Izmit, will sell the famous products of many regions.
Anyone who prefers organic products; Specific to Trabzon, Çankırı, Hatay, Isparta, Afyon, Black Sea, Erzurum, Tokat, Malatya, İzmit, Mersin, Afyon, Beypazarı, Balıkesir and Gaziantep provinces; It will be able to find many local products such as spices, soudjouk, pestil, köme, black mulberry, cheese, olives, honey, İçliköfte, raw meatballs, wrapped, stuffed, Turkish delight, rose products and soap at the Anatolian Caravan Local Products Market.
We welcome everyone who is interested in the famous flavors and gifts of the provinces to be included in the Anatolian Caravan to Outlet Center Izmit.