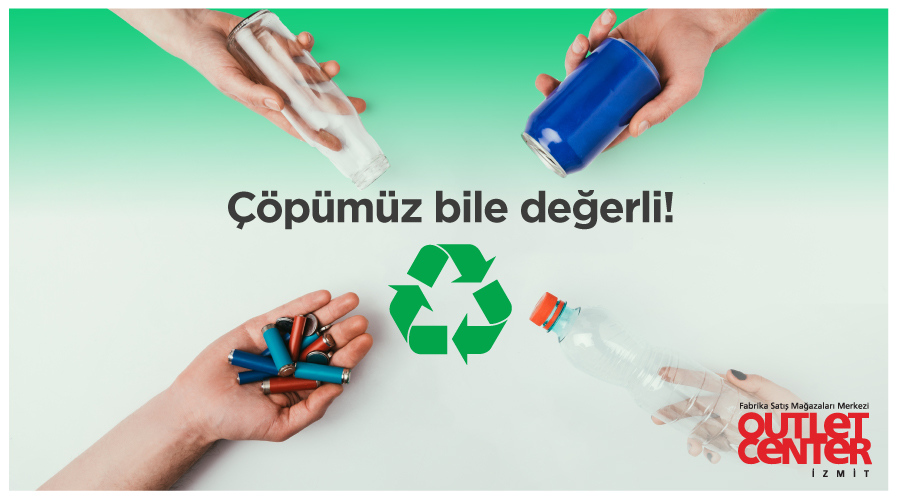 In Outlet Center Izmit, recyclable wastes are collected by separating them from household wastes so that our world remains a livable place.
In order to prevent waste, use resources more efficiently, reduce the amount of waste, recycle waste, and leave a clean world for the future, Outlet Center İzmit Factory Outlet Center carries out the necessary studies within the scope of the "Zero Waste Project" initiated by the Ministry of Environment and Urbanization.
The daily routine garbage collection is collected in the common areas of Outlet Center Izmit by separating them into recycling and domestic waste. Afterwards, waste at garbage stations and with waste collection center; electrical & electronic items are classified as batteries, bottles & glass, paper & plastic, old textiles and metals.
Vegetable waste oils from the cafes and restaurants within Outlet Center Izmit are delivered to licensed companies by the authorities of cafes and restaurants against a document.
The excavation wastes generated during the opening times of new stores and after the renovation works of the stores are sent to disposal facilities duly.
In addition, the cleaning materials used by the company from which Outlet Center Izmit provides services in cleaning are provided by the use of materials that do not harm the environment and living things and evaporate easily in the environment.
As Outlet Center Izmit, we will continue to take environmental steps to keep our world a livable place.