It features an outdoor shopping mall concept and Turkey's first real outlet in the Outlet Center Izmit transportation now easier. Technology enthusiasts will be able to easily access the directions of the store they want from the Google and Apple Map platforms, which are widely used in the digital environment.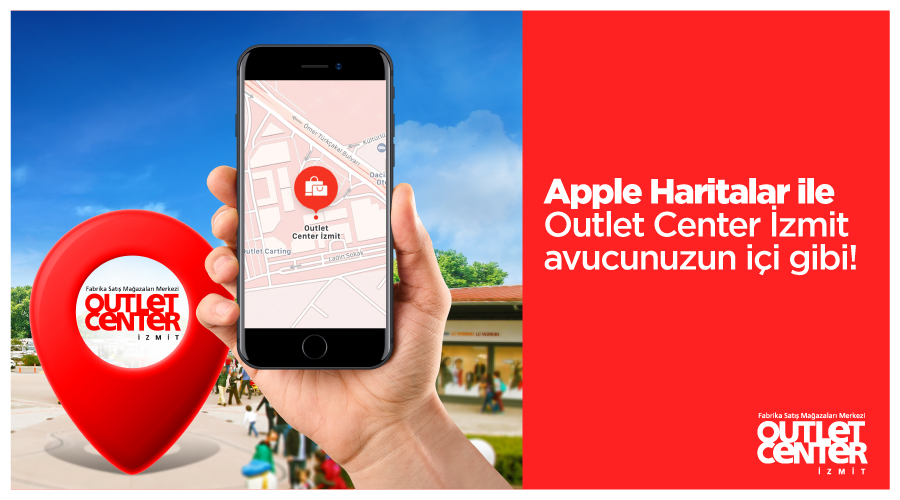 Outlet Center Izmit, which has an open shopping mall concept, took its place on Google maps in March 2019 in order to offer a solution compatible with developing technology to its visitors.
Now is; As the second stage of the collaboration, Outlet Center Izmit has been launched on Apple Maps. Thus, visitors who come to Outlet Center Izmit can get directions within the shopping center with Apple Maps as well as Google Maps, from which they get directions to reach the shopping center, and they can reach their desired location from their current location without any problem and quickly.
Thus; Layout plan of Outlet Center Izmit, established on an area of 144.000m²; Free parking with a capacity of 2,500 vehicles, information about 59 stores and all other details can easily reach users in the most popular map applications with VenueX.