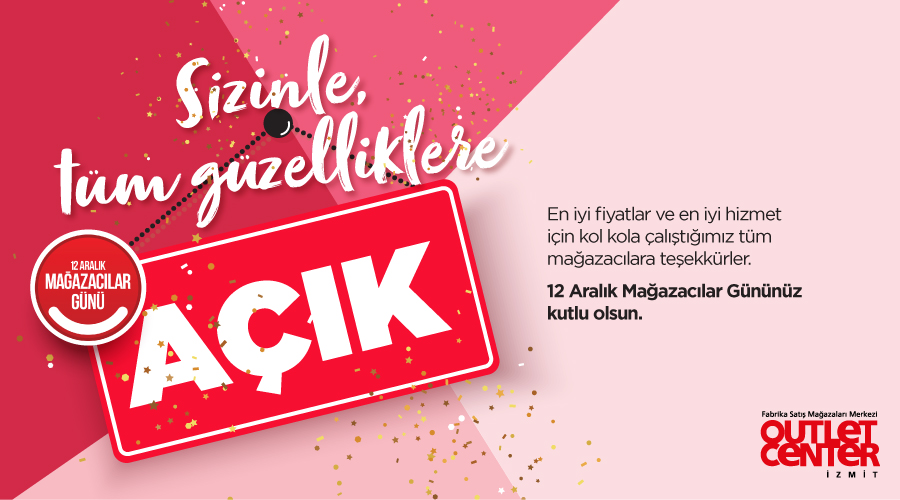 The managers of the stores within the Outlet Center İzmit are coming together on December 12th.
In Turkey, Retail / Merchandising their honored those working in the sector and December 12 aiming to thank them shopkeeper's Day will be celebrated this year for the 7th time. In order to increase the positive energy and enthusiasm of all store managers one more time; Turkey Shopping Centers and Retailers shopkeeper at December 12, 2013 under the leadership of associations under the umbrella of the Federation Day began to be celebrated with the name.
In this context, Outlet Center İzmit Management; On Thursday, December 12, 2019, at 09.15 am, Köfteci Yusuf will host the managers of all stores in the center for breakfast. Outlet Center İzmit Management; Thanks to all employees who make shopping easier for everyone with their smiling face, expertise and energy.