Children, April 23 National Sovereignty and Children's Day during the day
Outlet Center will be celebrating with fun activities in Izmit.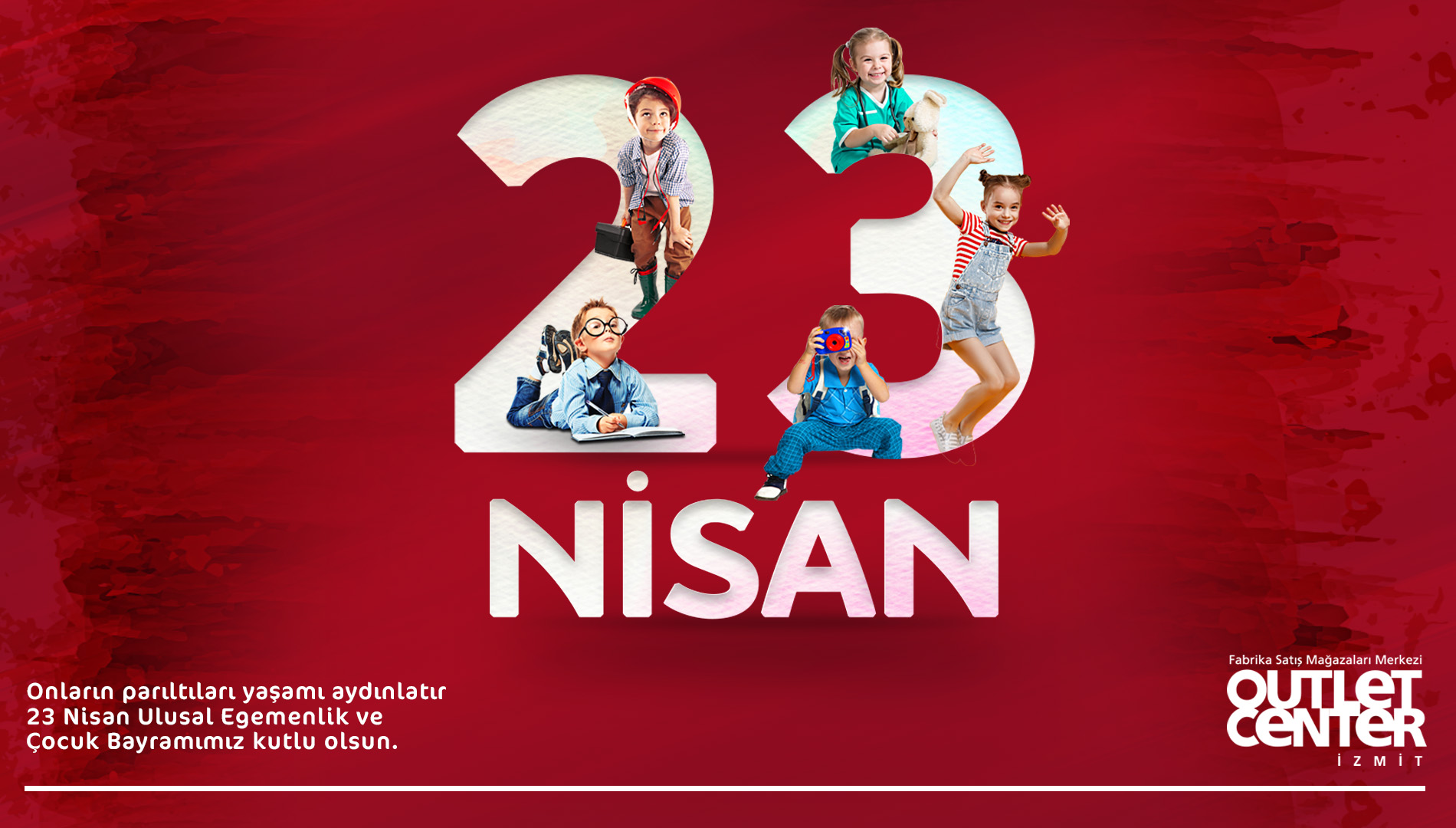 Outlet Center Izmit; Within the scope of April 23rd National Sovereignty and Children's Day,, Traffic okul award-winning painting competition is organized for students of 2nd, 3rd and 4th grades of primary school. For painting contest; Primary school students determined by the schools should come to Outlet Center Izmit Management Office on April 23, 2019 Tuesday at 13.00 with their families. All materials to be used in the painting competition will be given free of charge by the Outlet Center Izmit Administration to the students who will participate in the painting competition.
Muhurmet ŞENGÖZ, the jury chairman of the jury, will be given various prizes by the jury. The Gift Voucher will be given to the stores in Outlet Center Izmit, which is 750TL for the first, 500TL for the second, 300TL for the third, and 100TL for the honorable mention.
Also, Outlet Center Izmit will host all the little ones this year with the activities organized for children on April 23rd. Children will have fun hours with fun activities throughout the day. Blackboard, joglor and clowns will paint children's faces; they will distribute them balloons and Turkish flags. The band and the band will sing the most beautiful songs for children.
Due to April 23; Various folklore events that will be offered by many countries coming from foreign countries to our province under the leadership of Kocaeli Metropolitan Municipality will be held on Friday, 19 April 2019 between 18.00 - 19.30.
23 April National Sovereignty and Children's Day Outlet Center Izmit Activity Program:
Friday, April 19, 2019
17.00 – 18.00 Music Group Concert
18.00 – 19.30 Children's shows from foreign countries
Latvia, Mexico, Netherlands, East Turkistan, Lebanon, Albania
Tuesday, April 23, 2019
13.00 – 14.00 "Traffic" Award-Winning Art Competition
13.00 – 16.00 Mobile Band
16.30 – 18.30 Music Group Concert
12.00 – 18.00 Animation Shows (Clown - With Board - Jonglor)
Face Painting - Making Turkish Flag and Sausage Balloon Shapes