If you want to live the joy of Ramadan, which you have longed for, we look forward to iftar at Outlet Center İzmit Öz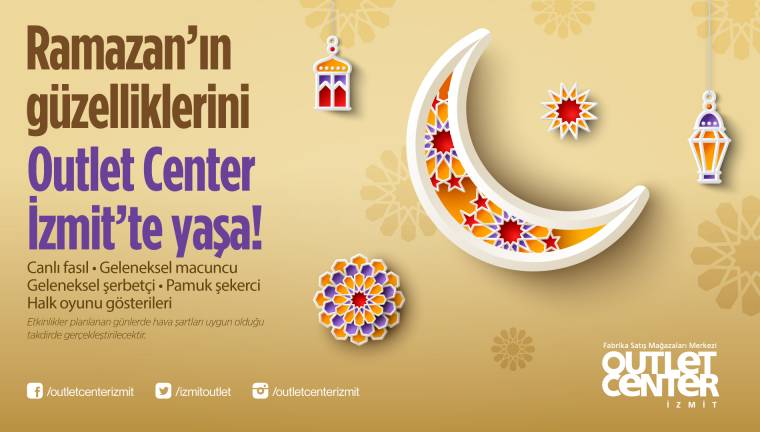 Customers who prefer Outlet Center Izmit for their Ramadan shopping; they will have the privilege of Ramadan during the program dates (when weather conditions are appropriate).
Every week during the month of Ramadan; In events to be held after iftar on Wednesday, Thursday, Friday, Saturday and Sunday; fasıl team's songs accompanied by the customers, will have the opportunity to spend time.
By traditional street vendors of Ramadan customers; cotton candy, traditional sugar paste and traditional sherbet. The folk dance team will perform the best shows from every region of Anatolia.
Outlet Center Izmit's Ramadan special events will be held after the iftar on the specified days. If the weather conditions are suitable, all our people are invited to our activities that will continue throughout Ramadan.