Do your Christmas shopping in Outlet Center Izmit,
Get world famous brands at outlet prices
Have fun with events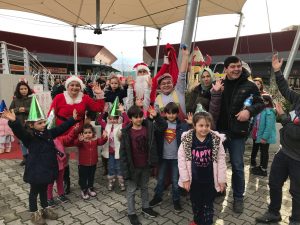 Outlet Center Izmit will be open to you on Monday, December 31st, 2018 until 20:00, on 01 January 2019 Tuesday from 12:00 to 22:00. Starting from January 02, 2018 Tuesday, it will continue to serve between 10.00 and 22.00.
Outlet Center Izmit is preferred to live all the special and important days in terms of both affordable and enjoyable; as well as profitable shopping for customers; especially for children, the program prepared a series of fun activities to increase the enthusiasm of the new year.
 Outlet Center İzmit New Year Event Program is as follows;
(if weather conditions are appropriate)
 December 29, 2018 Saturday / December 30, 2018 Sunday / December 31, 2018
Music Group Concert (13.30 - 15.30)
Animation activities for children and distribution of various gifts with Santa Claus & Christmas Anne characters ler (12.00 - 18.00)
Various animation activities with juggler animasyon (14.00 - 17.00)
For more information : +90 262 335 31 70 - OUTLET CENTER İZMİT
Deniz ÖZSOY GİTGEL e-mail: deniz.ozsoy@outletcenter.com.t is